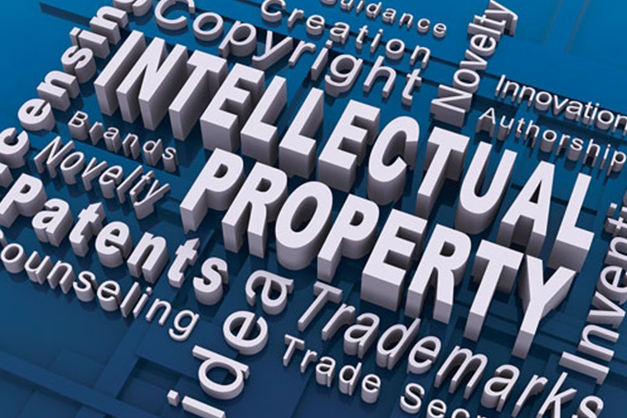 Intellectual property rights include patents, copyright, industrial design rights, trademarks, plant variety rights, trade dress, and in some jurisdictions trade secrets. There are also more specialized or derived varieties of sui generis exclusive rights, such as circuit design rights (called mask work rights in the US) and supplementary protection certificates for pharmaceutical products (after expiry of a patent protecting them) and database rights (in European law).
Patents
A patent is a form of right granted by the government to an inventor, giving the owner the right to exclude others from making, using, selling, offering to sell, and importing an invention for a limited period of time, in exchange for the public disclosure of the invention. An invention is a solution to a specific technological problem, which may be a product or a process and generally has to fulfil three main requirements: it has to be new, not obvious and there needs to be an industrial applicability.
Copyright
A copyright gives the creator of an original work exclusive rights to it, usually for a limited time. Copyright may apply to a wide range of creative, intellectual, or artistic forms, or "works".[16][17] Copyright does not cover ideas and information themselves, only the form or manner in which they are expressed.
Trademarks
A trademark is a recognizable sign, design or expression which distinguishes products or services of a particular trader from the similar products or services of other traders.
Trade secrets
A trade secret is a formula, practice, process, design, instrument, pattern, or compilation of information which is not generally known or reasonably ascertainable, by which a business can obtain an economic advantage over competitors and customers.
Plant varieties
Plant breeders' rights or plant variety rights are the rights to commercially use a new variety of a plant. The variety must amongst others be novel and distinct and for registration the evaluation of propagating material of the variety is examined.
UAE
The United Arab Emirates (UAE) is a federation of seven states that has grown from a quiet backwater to one of the Middle East's most important economic centres.

Though traditionally conservative, the UAE is one of the most liberal countries in the Gulf, with other cultures and beliefs generally tolerated. Politically it remains authoritarian, however.

Relations with neighbouring Iran have been tense because of an ongoing territorial dispute over Gulf islands. The UAE was one of only three countries to recognise Taliban rule in Afghanistan.

Before oil was discovered in the 1950s the UAE's economy was dependent on fishing and a declining pearl industry. But since oil exports began in 1962, the country's society and economy have been transformed.

The UAE has diversified and has become a regional trading and tourism hub. UAE firms have invested heavily abroad.
GCC
THE GCC AND THE WIDER MIDDLE EAST The Gulf States have long been an economic powerhouse within the wider Middle East and North Africa (MENA) region. Of the top 50 companies in the Arab world, 45 are located in the GCC. This has given the members of the Gulf Cooperation Council an important role in promoting wider economic growth in the region, with capital flows from Gulf States accounting for a significant share of MENA investment.